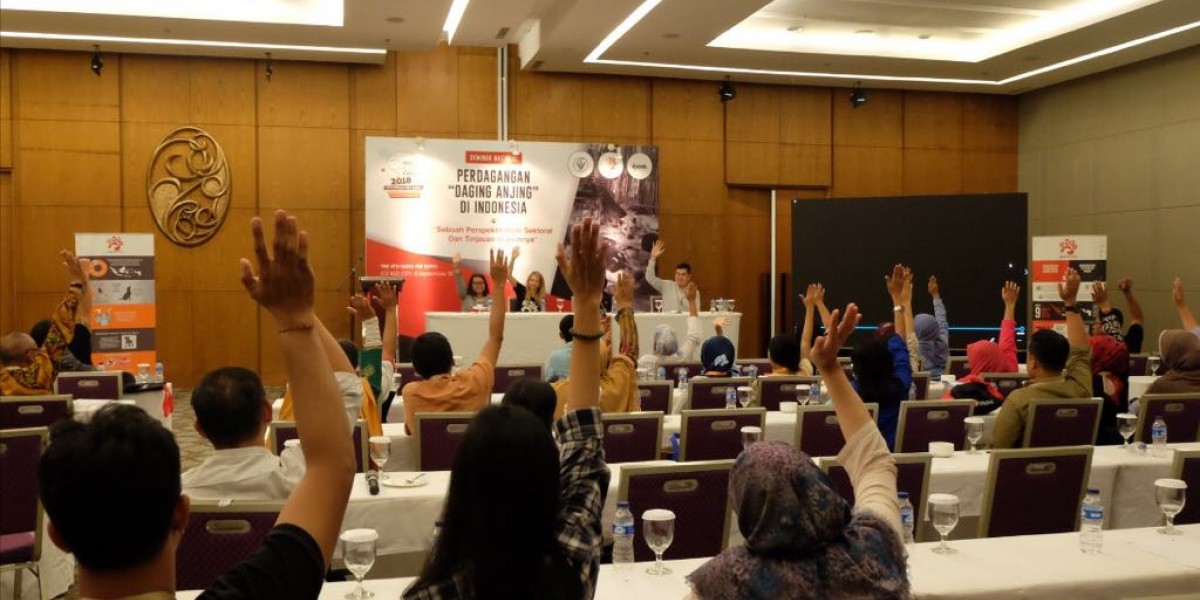 Pushing Forward with Indonesia's Pledge to End Cruel Dog and Cat Meat Trades
On the 8th September, the Dog Meat Free Indonesia Coalition co-hosted a meeting with the Indonesian Veterinary Medical Association to address steps that must be taken to fulfil the pledge made by the Government on the 2nd August to ban the dog and cat meat trades in Indonesia.
"Seeing the reactions of horror and disbelief of the government participants to the footage from our nationwide investigations makes me truly believe we are taking strides towards our goal of ending the dog and cat meat trades nationwide. The commitment of the participants to bring these horrors to an end was tangible!" – Lola Webber, DMFI coordinator
This is the next step following the pledge made last month by the government to take measures to end the cruel dog and cat meat trades, and brought together government veterinarians as well as animal health and legal experts from throughout Indonesia.
On Thursday 4th October, an official government letter was issued to provincial governments calling for action to be taken to tackle the country's dog and cat meat trade, following the pledge made on the 2nd August. The Dog Meat Free Indonesia coalition applauds the government for their actions to end these cruel and dangerous trades, and with this official letter, we are one step closer towards an end to the dog, cat and exotic meat trades!
Whilst this is a great step forward, we still have a long way to go to ensure this results in real and impactful change for animals in such desperate need for change, and the coalition will never stop fighting until the last dog and cat slaughterhouse, restaurant and market is closed.
Gallery