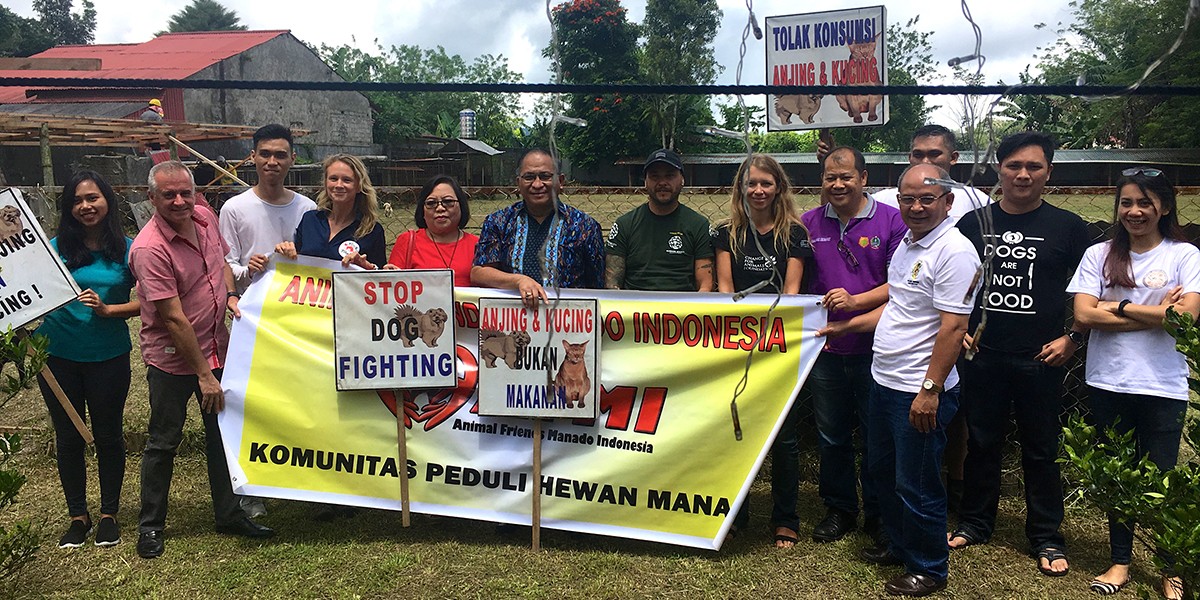 16th FEBRUARY: MAJOR BREAKTHROUGH: CITY OF TOMOHON PLEDGES COMMITMENT TO END CRUEL DOG AND CAT MEAT TRADE
Representatives from the Dog Meat Free Indonesia Coalition met with government representatives of the City of Tomohon – home to the notorious "Extreme Market" – to discuss the need for urgent action to be taken to end the slaughter of tens of thousands of dogs and cats each week.
We secured commitment from the City that they would take action to end the brutal trades and our support to facilitate this change was officially requested.
Whilst we welcome the City's commitment and discussed our grave concerns for animal welfare and public health and safety, we will continue to work hard to make sure words result in strong actions.